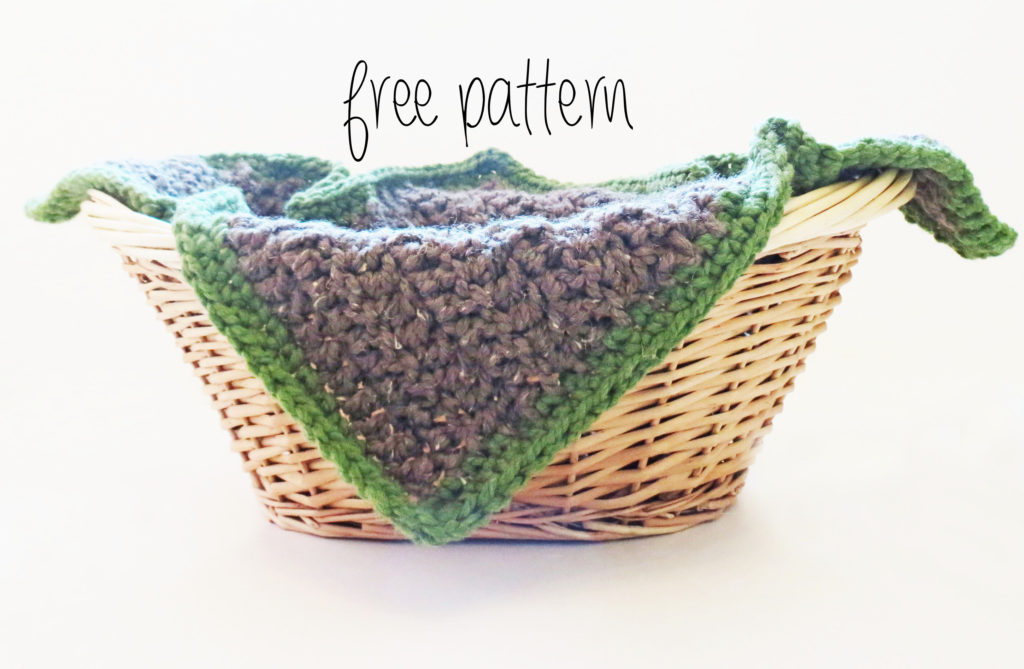 I love crocheting and knitting baby blankets. Not that you didn't know that already. Sometimes a knit blanket can sit on my needles for a few weeks. In order to give myself a blanket break, I also work on a few smaller projects while it's in progress. However, this blanket can be finished in a fraction of the time. I'm not lying when I call it the 2.5 Hour crochet baby blanket.
I'm not the fastest crocheter or knitter and even I can finish this blanket in a f. I need to take multiple breaks with a one year old in the house. It's a very basic pattern using only double crochets for the body of the blanket and single crochets for the border. The best part is that you use bulky yarn and a very large hook. And in 2.5 hours, you have yourself a baby blanket.
It's not a large blanket but it's perfect for the stroller. And to be honest, that was the only time I used a heavy blanket with James. It gets cold here during the winter in the great white north. So a thick, cosy blanket while taking the baby for a walk is ideal.
Also, had I thought of this blanket earlier I probably would have used it during his newborn photo shoot. It fits perfectly into a wicker laundry basket which is the perfect size for newborn photographs.
You can find the PDF here.
2.5 Hour Crochet Baby Blanket 
You will need:
N Crochet Hook

Approximately 350 yards of Bulky Yarn. I used Lion Brand Wool-Ease Thick & Quick. You'll need 3 balls for the main colour and 1 ball for the border. NOTE: you won't use all the yarn for the border and you only need the 3rd main colour ball for 2 rows, so I usually by 5 balls for the main colour and make 2 blankets.

Removable Stitch Marker. This is optional and only necessary if you plan on taking multiple breaks. The stitch markers will keep your place and keep your work from unravelling.

Darning Needle and Scissors. To cut the long tails and weave in the ends.

Finished Size:
Instructions:
With your main colour chain 40, turn.
Double crochet in 4th chain from hook, DC in each chain to the end. (37 dc's worked) Chain 3, turn.
Repeat row 2 24 more time or until desired length is reached. NOTE: if you plan on making this blanket longer, you will also need more yarn.
On the last DC, change the yarn to your border colour (mine is green). To do this, use the border colour to make the last yarn over and pull through both the remaining loops.
With the border colour, chain 1, turn.
Single crochet into each stitch all around the blanket. When you get to the corner stitch, work 3 single crochets into the corner stitch. While you work the single crochets on the sides make sure you space them out evenly.
As you reach the beginning of the round, sl st into the first st and chain 1. Do not turn.
SC in each stitch, working 3 sc into the corner stitches.
You can repeat rows 2 and 3 as many times as you'd like to achieve your desired border thickness. Remember that you will need to adjust the amount of yarn you need if you plan on making a bigger blanket.
On the last stitch, sl st and fasten off. Weave in all your ends and block.
That's it. Now you know why I call it the 2.5 hour crochet baby blanket.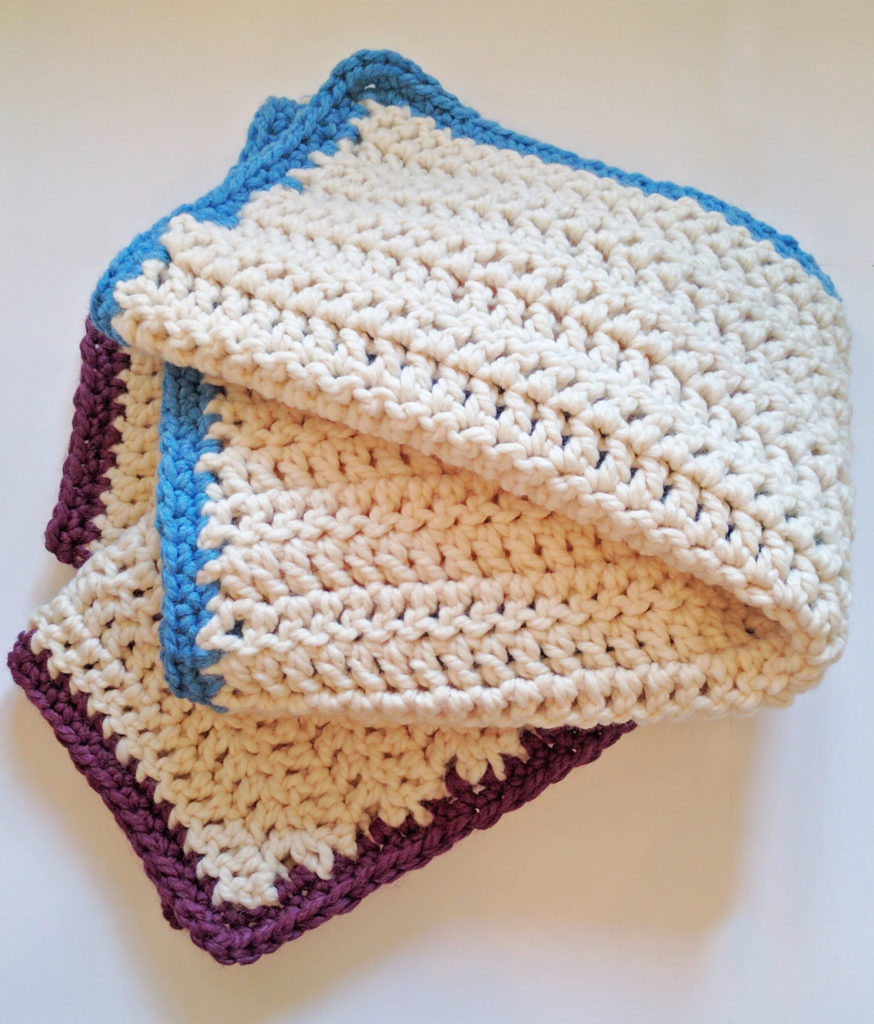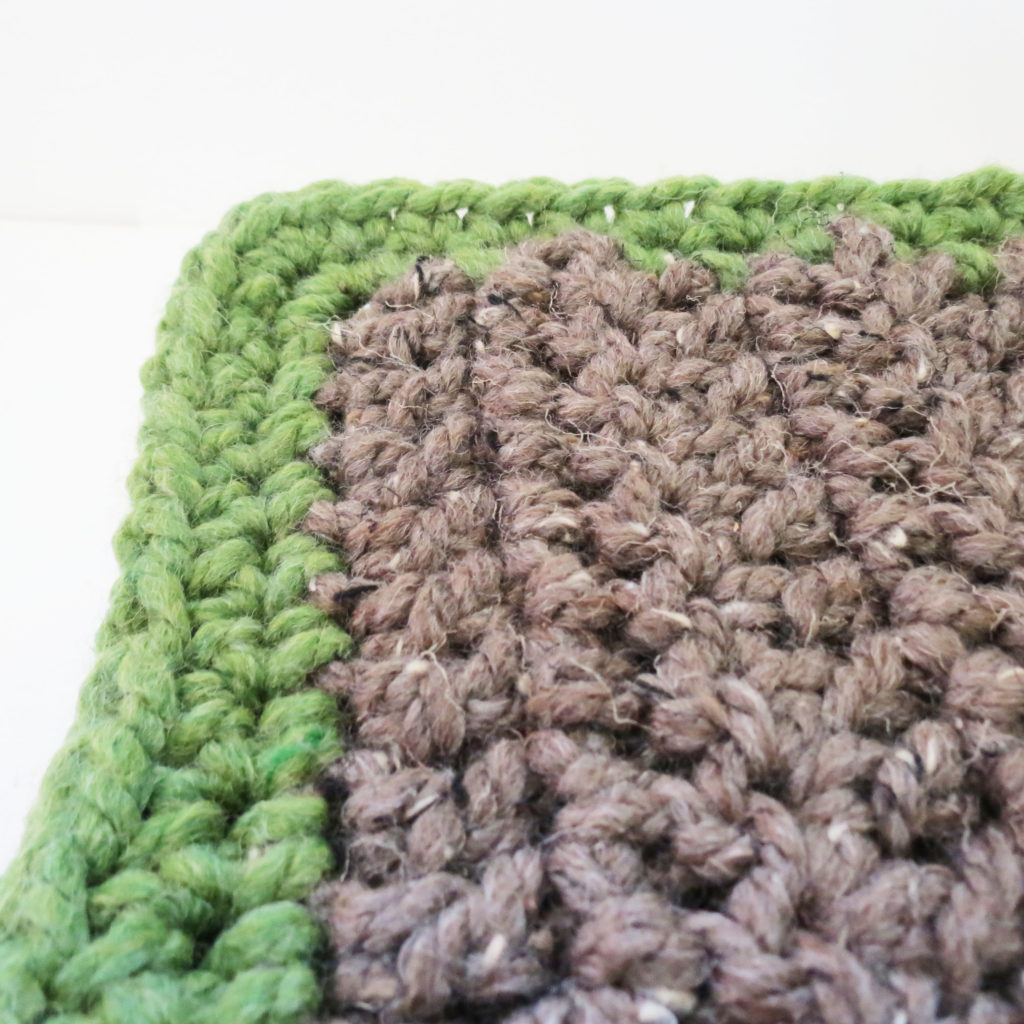 Happy Crocheting.
Ashley