I only have 2 works in progress. It's a lot less than what I'm used to but it feels like I'm over my head in projects. It must be the new baby with the lack of time and the inability to give them my full attention. On a good day I can get James to sleep for 1.5-2hrs at a time 3x a day, which is glorious when it happens but it's occurring less and less these days. But enough of the joys of motherhood.
First, I've been working on slippers. I started these last year, well three weeks ago but it can still be considered last year right? The pattern is the Two Hour Toe Up Slippers by Amanda Lillie and they truly are two hour slippers. Because you use bulky yarn they knit up in no time. I think these will be the slippers I make for one of my 2016 goals. It shouldn't be a problem to knit about 8-10 pairs this years so they're ready for cottage use next Christmas.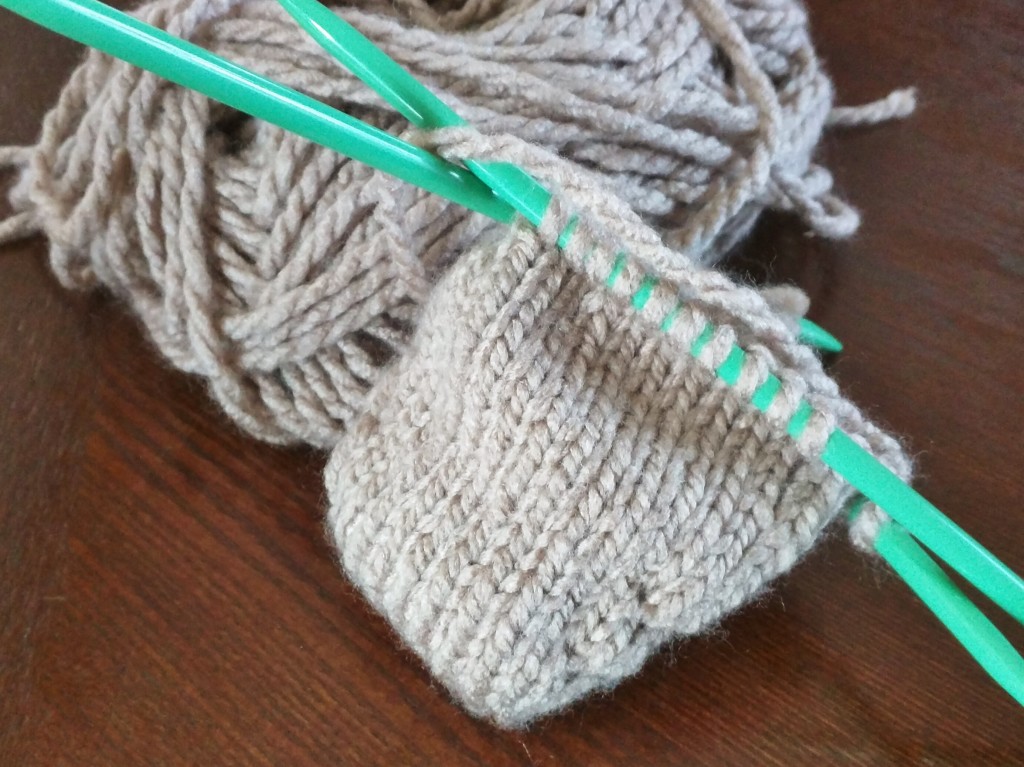 I've also been working on this baby blanket. My friend is due at the beginning of February and I plan of gifting her my usual baby gifts which are a baby blanket, a stuffie and a sweater (a sweater because she knows she's having another boy). Again I used a bulky yarn so that it knits up quickly. I started this while James was in his good napping phase so I was able to knock this part of the blanket out in a week. But now that his schedule is a little messed up, it's taking a while to get to the border. I plan to crochet a blue border using all single crochet to add a few inches to the blanket. If James gets to sleep at a decent hour tonight I'm hoping to get it started and almost finished. But I'm thinking I just jinxed my myself (hahahaha).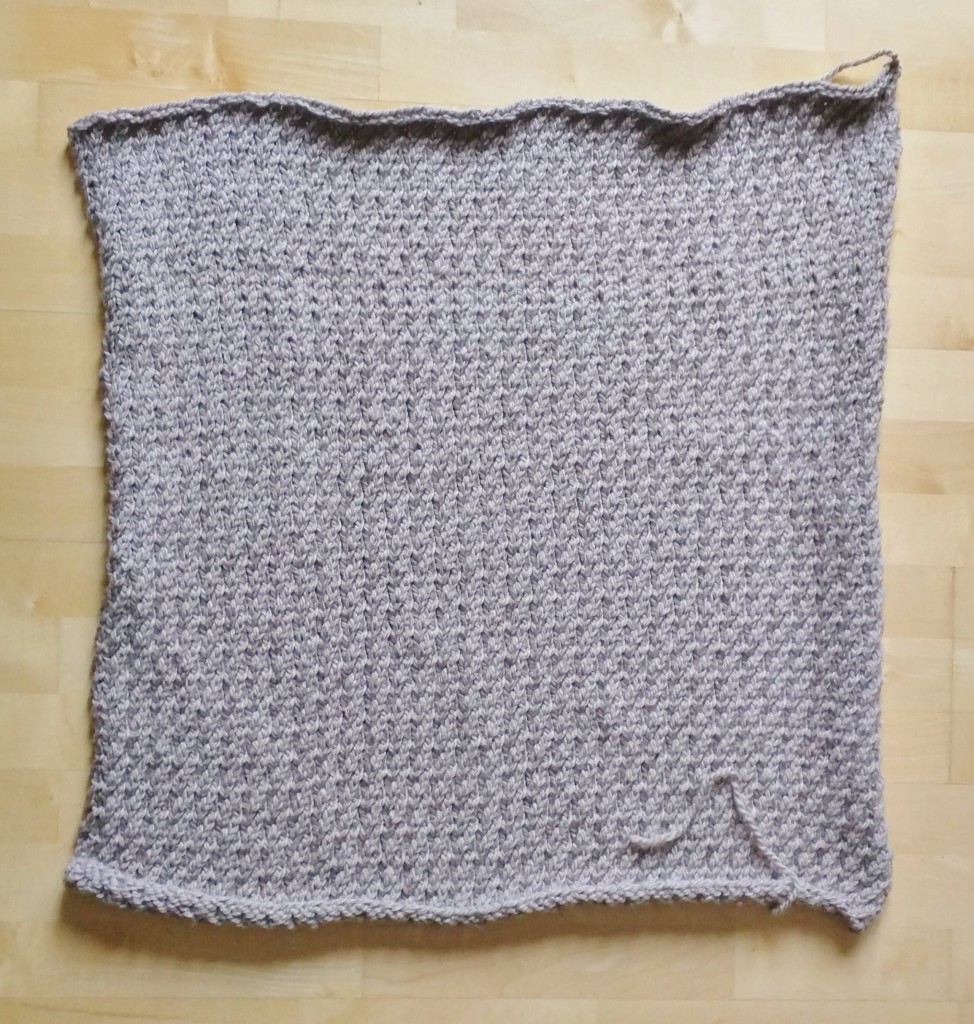 I do have a stuffie and a sweater planned as my next projects which I can hopefully get in the mail by the end of the month. Baby Middleton is due to arrive the first week of Feb. and I'm running out of time. I'm hopeful I can get it done even with James's unpredictable daytime sleeping schedule. I also feel like I've got a good head start on one of my goals. I'm planning on keeping this momentum so keep your fingers crossed (I know mine are!).
What's on your needles (or hook)?
Happy Knitting,
Ashley