Guys, I'm so excited to share some news! I've partnered with Craftsy to offer a Knit Kit. It's been a few months in the making but it finally went live. I'm so thrilled to share the news.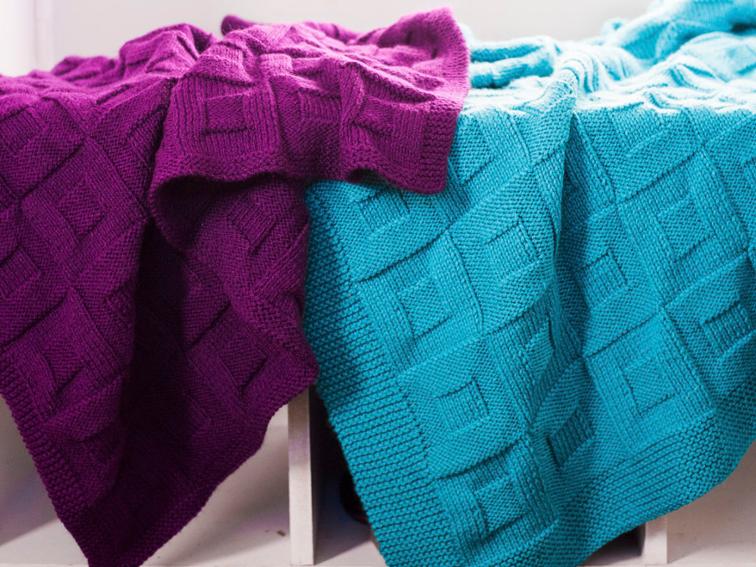 Craftsy has a new knit kit available featuring one of my patterns! That's right, they chose one of my designs ahhhh! When you purchase the kit, you receive my pattern and enough Sprightly Yarn to finished the blanket. You can find the kit here.
The pattern they are using is the Square within a Square Baby Blanket. This is a super fun and easy knit. The repeats are simple and easy to memorize. Once you get the hang of the pattern, you can knit and watch your favourite show at the same time. I love projects where I can multi task and not loose track of my repeats.
It's difficult to sit quietly and work on a complicated pattern and I'm so happy that this isn't one of them.
This was the first time I used Sprightly Yarn. It's a super soft acrylic yarn that comes in a range of beautiful colours. The stitch definition is amazing! Use Sprightly on any pattern where you want to showcase the pattern.
The best part of Sprightly is that it's affordable. As much as I'd like to break the bank buying expensive yarn, that's not feasible at this time. I'm sure there are a lot of knitters in my boat. That's what makes this yarn great.
I can't wait to see all the lovely blankets everyone knits. Don't forget to use the hashtag #mockingbirdknitspattern so I can see and share your beautiful blankets.
Happy Knitting,
Ashley