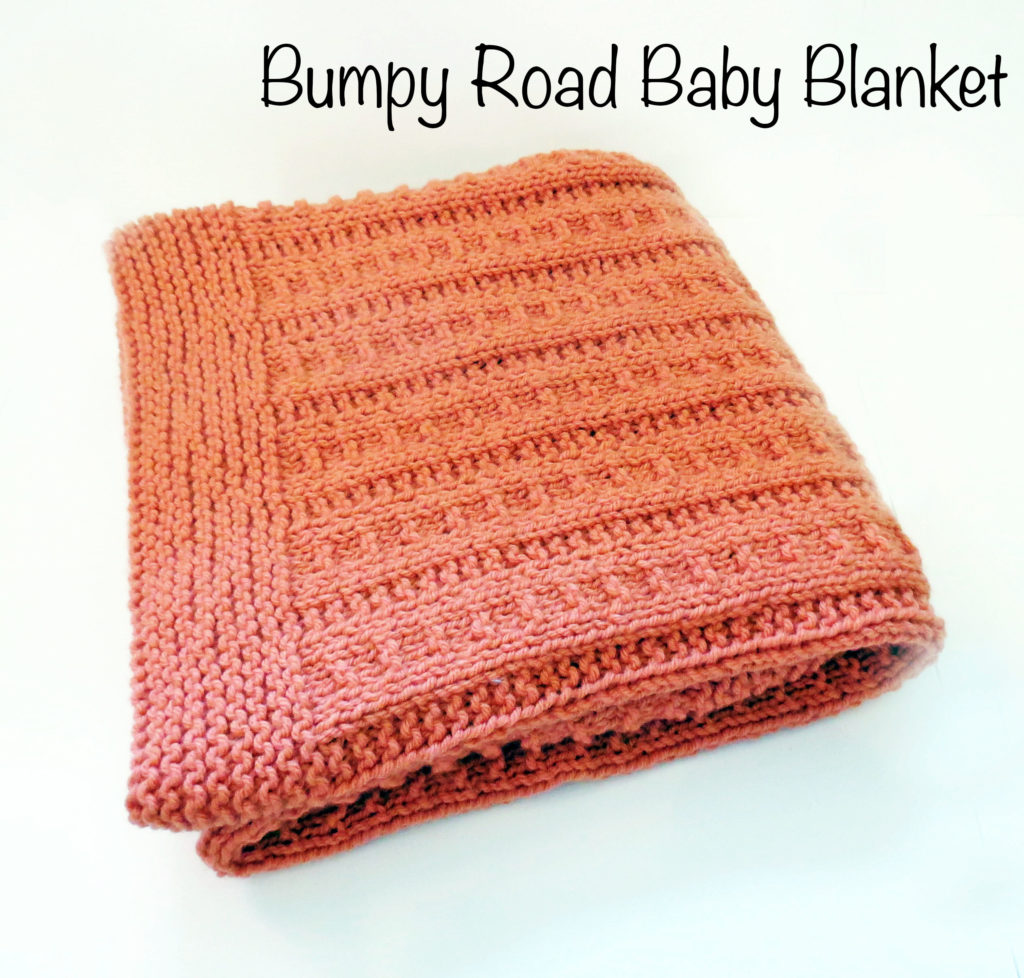 I've finished the third baby blanket. I'm calling it the Bumpy Road Baby Blanket. It was lovely to knit. The repeats were easy enough that once I had them memorized I could knit and watch tv. The ultimate goal. 🙂
At this point (with James) I'm a sucker for easy (or easier) patterns. Simple stitches where my mind doesn't have to think, remember rows and continuously count stitches. And this baby blanket fit the bill perfectly.
The Bumpy Road Baby Blanket can be found here. The pattern can be found on Etsy, Ravelry and Craftsy.
Bumpy Road Baby Blanket
Yarn: Caron One Pound in Rose. Or your favourite medium to heavy worsted weight yarn, preferably acrylic or an acrylic/wool blend. You will need approximately 850 yards (777 meters). Note that I used the entire ball of Caron One Pound (812 yards) and had very little to spare, so make sure you have at least 850 yards.
Needle Size: 10 US (6 mm). I prefer to work blankets using 40" circulars, but straight needles will also work
Gauge: Approximately 15 sts and 24 rows = 4"
Finished Size: 36"(91.4 cm) wide x 35" (88.9 cm) long
Also Need: Stitch Markers (2) and a darning needle.
NOTES:
Blanket is worked in multiples of 8 + 6 stitches. This does not include the border. When you include the border it is worked in multiples of 8 + 22.
PM refers to place marker.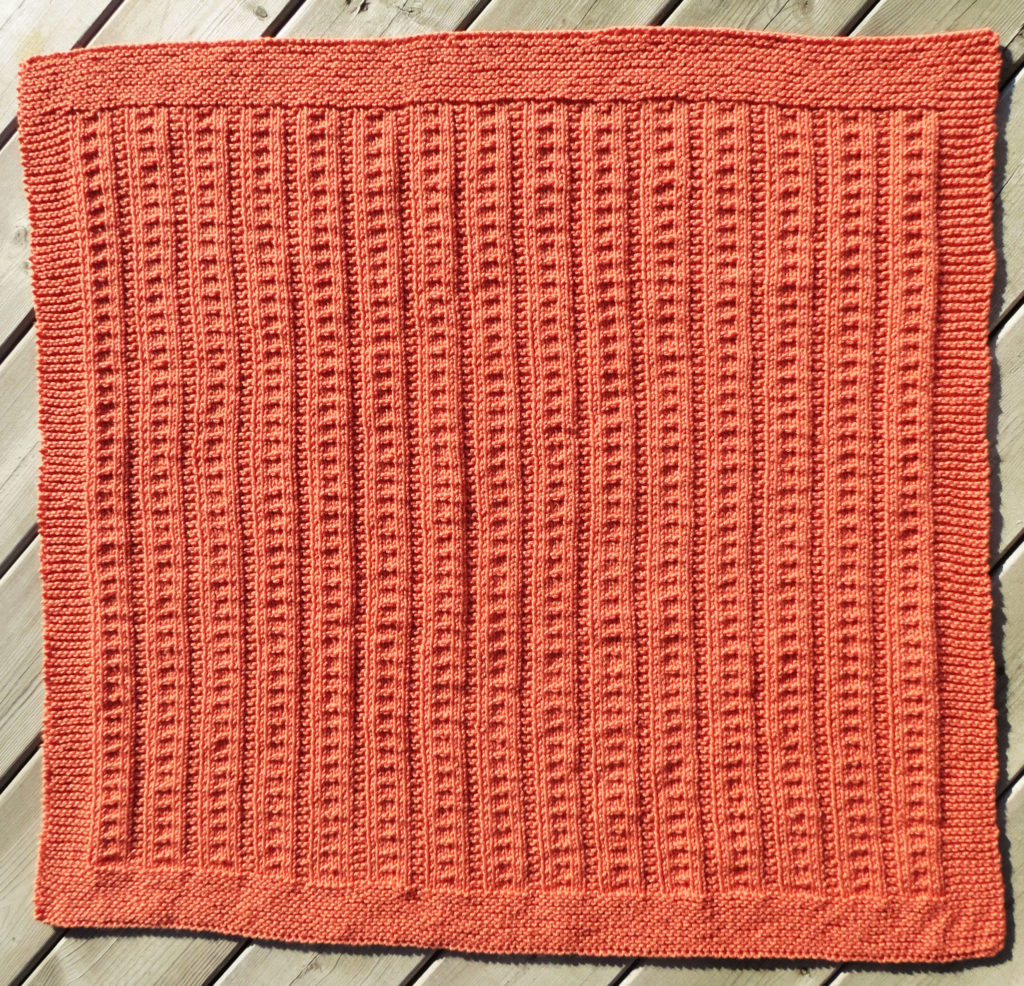 Happy Knitting,
Ashley