June went by in a flash. One morning I was waking up and prepping for a bunch of house guests, the next it was Canada Day. Needless to say I wasn't all that productive. Except for a handful of gifts, there was no productivity in this household on the knitting, crochet, blogging and Etsy shop front.
In my spare bits of time I managed to finish 3 projects. Well I finished 2 and started and completed another. The first is a baby sweater for a friends little one who's arriving in September. The pattern is "In a Nutshell"  and is found here on Ravelry. I still have to sew on the buttons and I'm dragging my feet because it's just so darn cute and I'm not ready to part with it yet.
The next bit of productivity was the Muti Dress (pattern found here). This dress was a pain in the you know what. Don't get me wrong, now that it's completed I love it. Love it so much that I want one for myself! But boy she was a struggle. I had to rip the lace neckline back at least a dozen times. I keep blaming the dress but I fear that it was my fault. I was to stubborn to use stitch markers from the beginning and after what I can only describe as an internal hissy fit that ended in tears (yes in tears, I was running out of time to finish this present) I gave in and used dozens of them. All in all I'm so happy I did.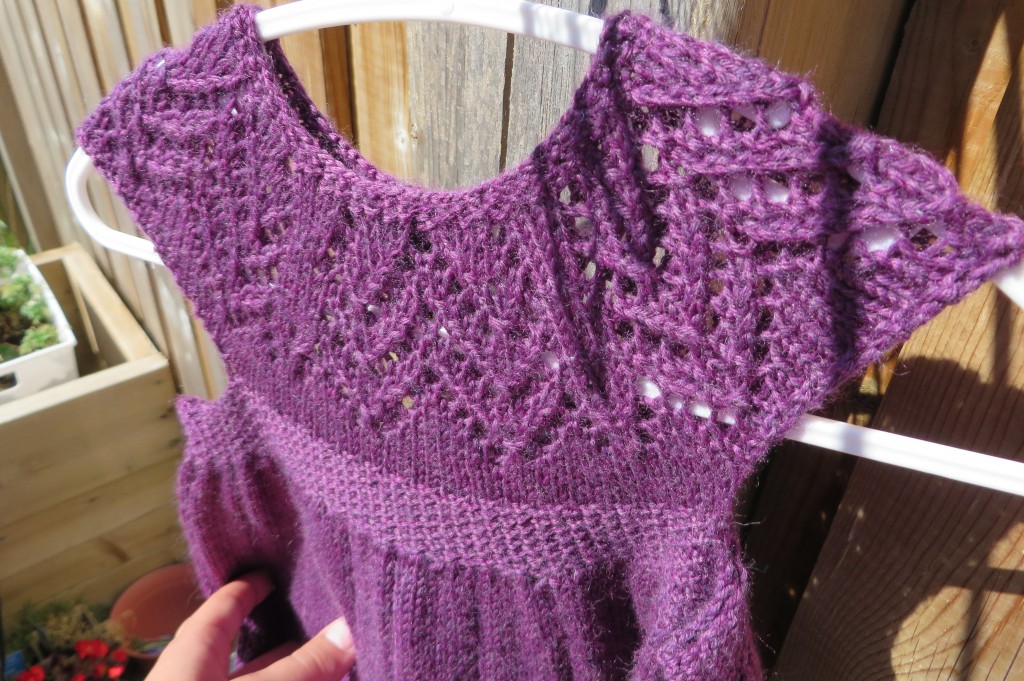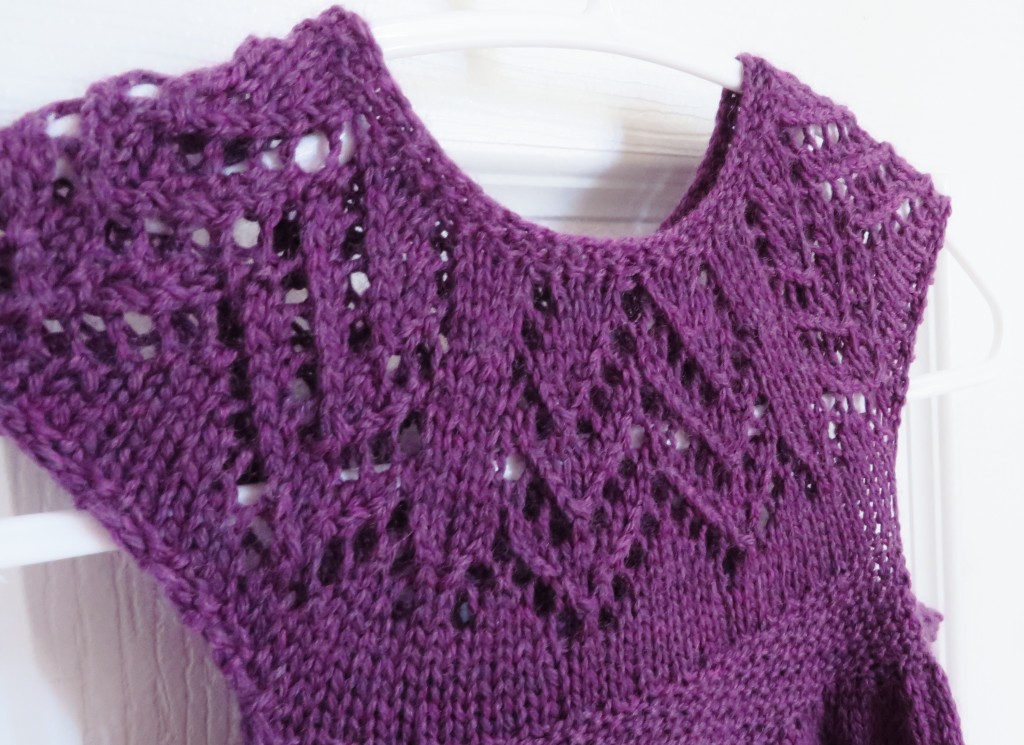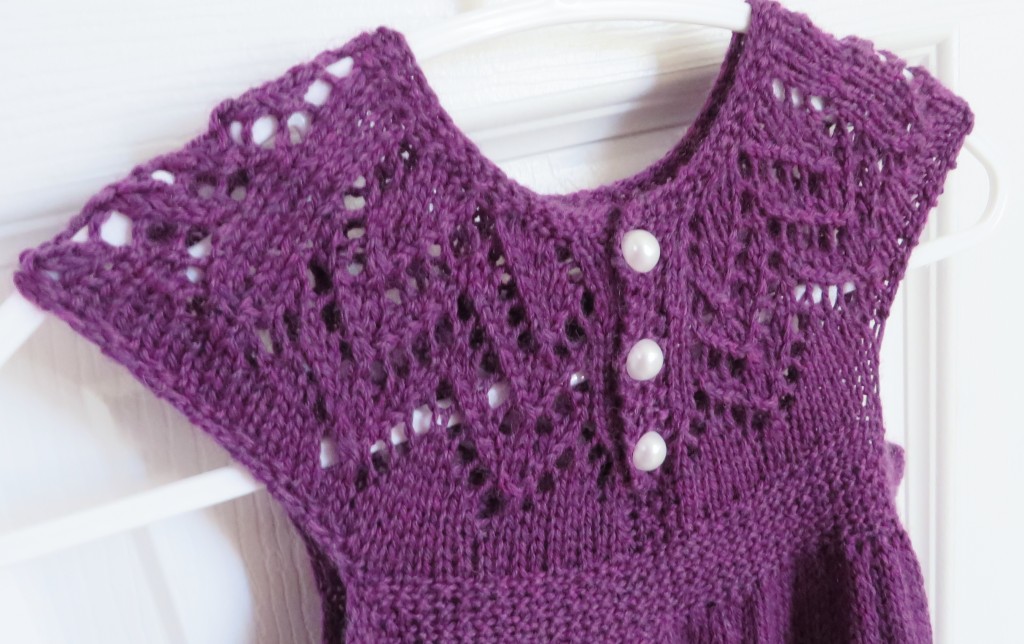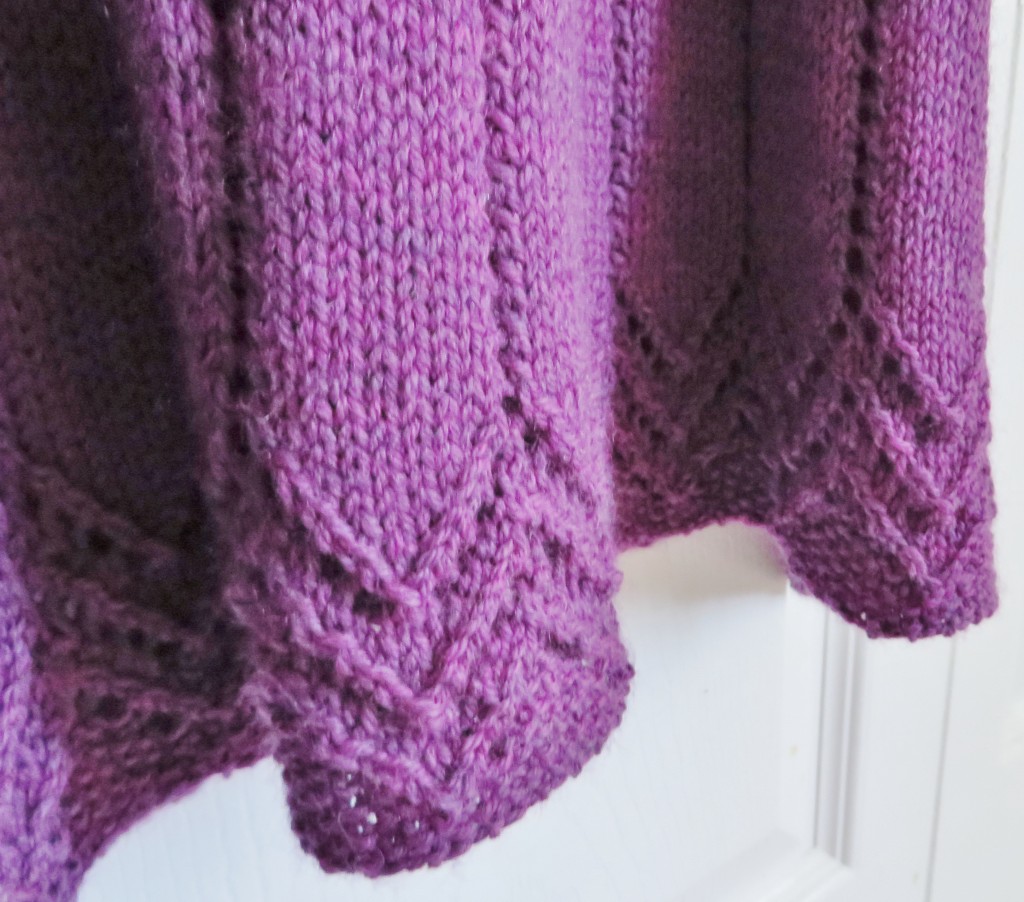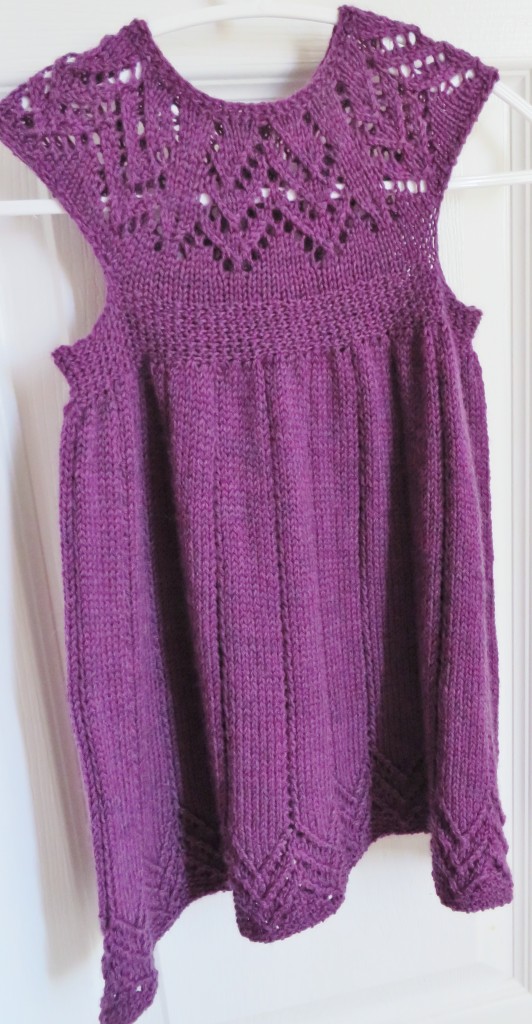 Isn't she lovely? I wanted to add a handful more pictures but this is me using self restraint!
With my last ounce of June productivity, I created this "toutou"(what we frenchies call stuffed toys) for my god daughter. The photo's not the best, I was rushed to finish it. A little girl was being called to bed and wanted to cuddle with her new friend in bed. Regardless, Patches (her name) is still super cute.
That's all I've accomplished last month. So I'll leave you tonight with a pretty picture of a flower.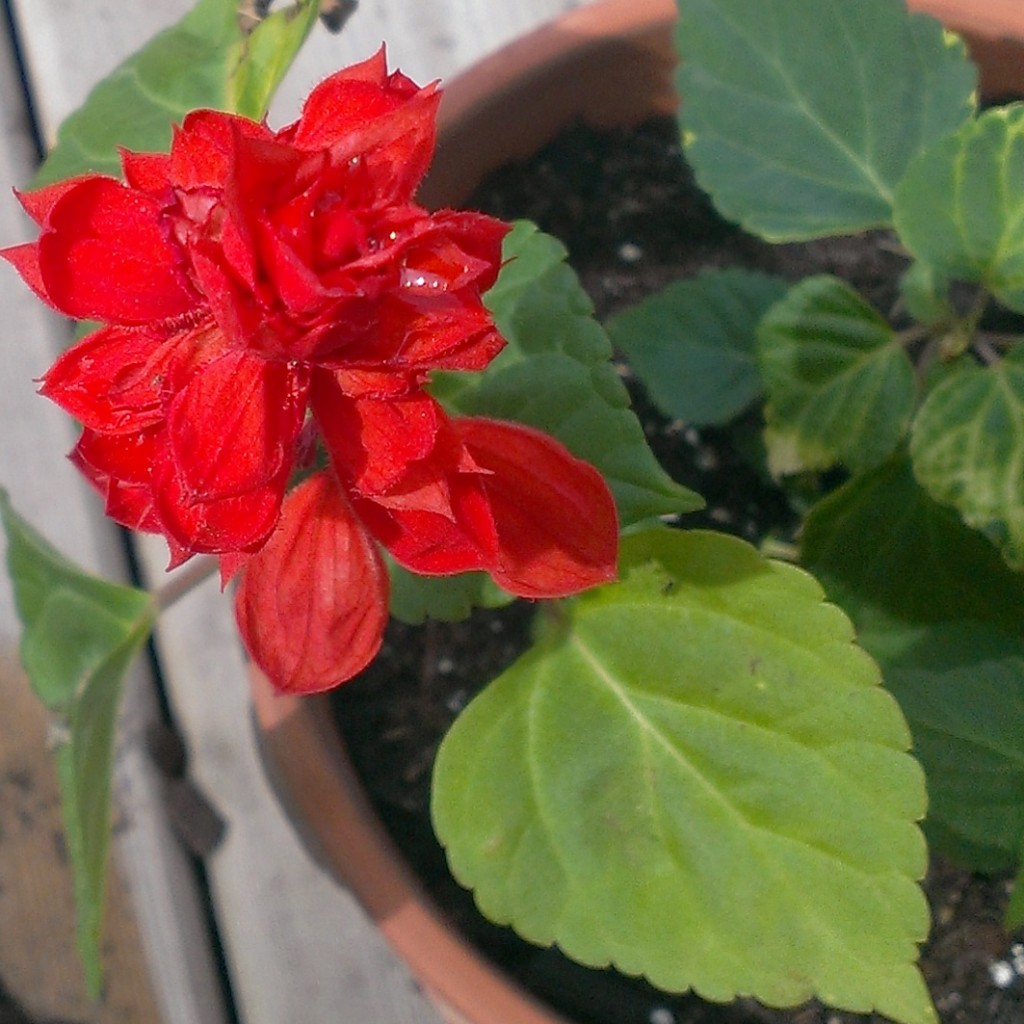 Happy Knitting,
Ashley